We guarantee a superior quality in all our products..
Below is a list of dealers where you can purchase our products. Want to become an authorized dealer? Email us to receive more information.
Specifications – Sentinel Retractable & Power Screens
Warranty Information – Sentinel Retractable & Power Screens
5 Year Warranty – A commitment to Quality
Partnering with Somfy means working with an industry leading provider of motors and controls for motorized blinds, motorized shades, motorized draperies, motorized awnings and motorized rolling shutters. Somfy has been offering products with unsurpassed performance which reflect years of innovation and development. The result is a reputation for state-of-the art products that are simple to use, easy to install and are dedicated to providing full value and satisfaction to end users. Our commitment to this exceptional level of quality is demonstrated with our industry leading warranty of 5 years.
Somfy offers its professional customers (installers, manufacturers, resellers, etc.) a five-year warranty on its motors and controls, starting from the date of manufacture. This is offered in the context of conditions clearly set out for professionals. Ask your installer for details.
Compliance with Safety and Quality Standards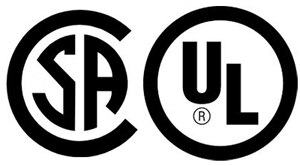 Somfy motors and controls comply with UL and CSA safety standards. Somfy is proud to have achieved ISO 9001 Certification in 1005 as well as safety approvals from Underwriters Laboratories and the Canadian Standard Association.
All products are sent through an extensive quality assurance process including testing in extreme environmental conditions, for electrostatic discharge, mechanical shock, and high life cyle. Somfy products have received 600 approvals in 40 countries.